eVision
A leading software provider specialized in Funding, Case, Grants Management, Ethics & Compliance processes, and Research Administration.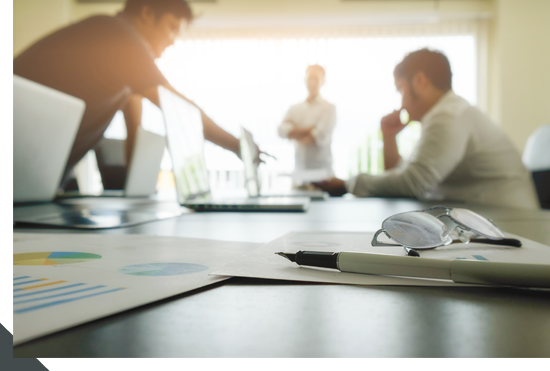 2000
Creation of eVision Inc. and development of a Canadian business dedicated to Funding Management and Research Administration
20+ years of expertise
in the field of funding management, research, ethics and compliance management
+100k Projects Managed
in our Grants, Awards and Compliance platform
Founding member of CASRAI.org
that set unique standards for Research Administration
(Consortia Advancing Standards in Research Administration – CASRAI)

Our Mission:
Help you achieve your goals using the best practices
We believe in the smartest ideas, the exciting scientific studies, the driven social interventions, the breath taking art works, and the most innovative projects, and for this reason we are proud to have our solutions at the heart of the biggest organizations funding them!
Some of the key goals our clients achieve with our solutions:
Enhancing compliance through embedded systems' rules;
Automating processes to build standard best practices, reduce the likelihood of human error, and improve operational efficiency;
Increasing transparency, accountability and auditability during project completion;
Having a better capacity to evaluate all aspects of an innovation project from the perspective of a researcher/program assessor/investor, using the most relevant and accurate information.

Our success comes when you achieve the best return on investment
Tell us about your needs, our experts are standing by to answer your questions!
HQ Montreal
300, Rue St-Sacrement, Suite 307
Montreal Québec, H2Y 1X4
Phone: +1 (450) 679 1113